As seen over the last month, hacks have become increasingly common in the crypto-verse. The magnitude and value of hacks were so high that October was called 'Hacktober.' Just as the community was recovering, fear around a $1 billion hack began taking the front stage. Crypto Twitter was filled with an array of posts noting how GALA had been exploited.
It was brought to light that a whopping $1 billion worth of GALA was being minted and an ill-doer was trying to drain the same. Blockchain security firm PeckShield Inc. was made aware of this and alerted Gala Games. However, it was soon affirmed that it was all FUD.
pNetwork, a platform that oversees and delivers routing infrastructure for DeFi gaining tokens revealed that they were behind the mint. The firm affirmed that everything was in place and the activity recorded on PancakeSwap was the pNetwork working towards draining out the liquidity pool. GALA reportedly remained untethered.
The platform elaborated on the same and said,
"A misconfiguration of the pNetwork bridge necessitated the redeployment of pGALA. We're working directly w/the Gala team and w/ exchanges to provide the necessary pGALA balances to restore functionality of pGALA deposits & withdrawals."
Alongside this, p.Network apologized for the inconvenience that was caused due by the situation. In addition, the firm stressed the fact that all the tokens on Ethereum and the underlying bridge were safe.
However, it should be noted that the GALA bridge was suspended temporarily. Therefore, the firm urged the community to steer away from making transactions to the bridge.
So is there no room for pGALA?
The team indicated that before the pool was exhausted, a new pGALA token that would replace the old one will be airdropped to the holders of pGALA. Additionally, pNetwork advised users to be on the lookout for scams using pGALA since no new token had been created yet.
In the meantime, the scare around this whole situation certainly got to GALA holders. The token was seen enduring double-digit losses. At press time, the asset was trading for $0.03589 with a 10.27 percent daily drop.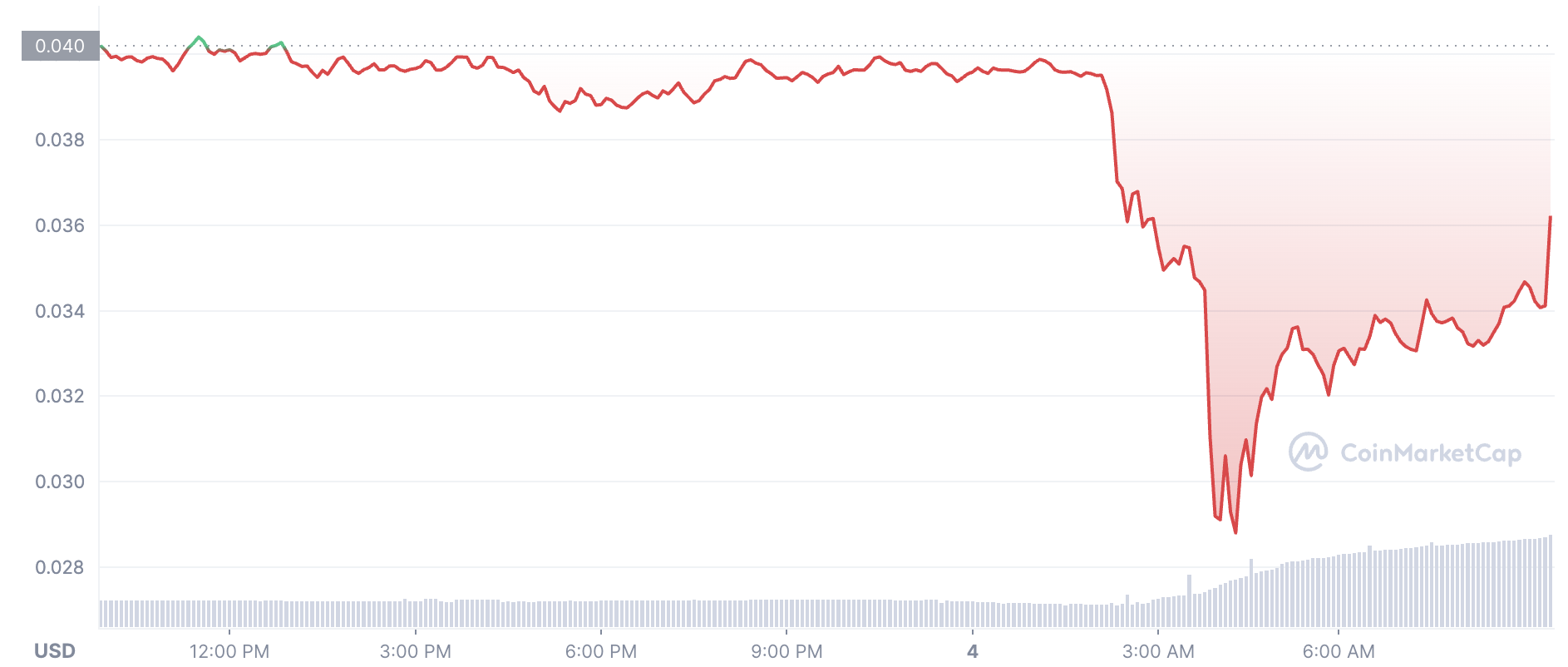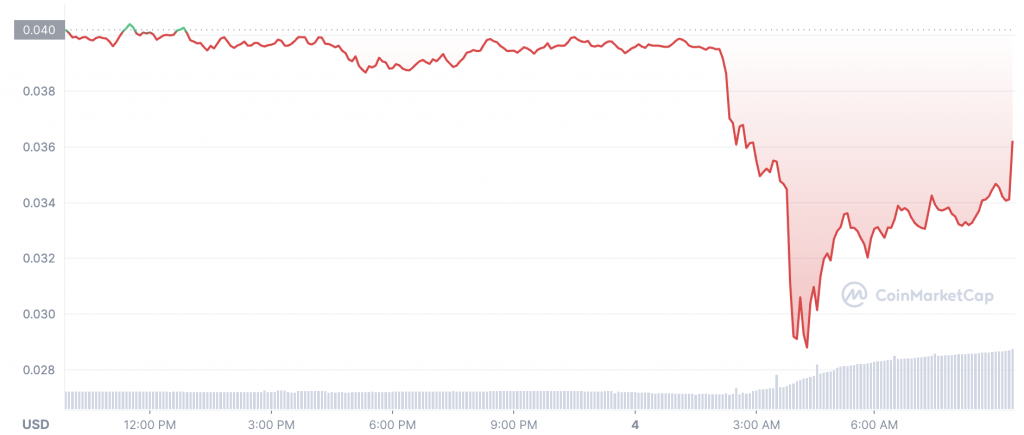 As seen in the chart, the asset dipped to a low of $0.02837 earlier today all the way from a high of $0.04055.