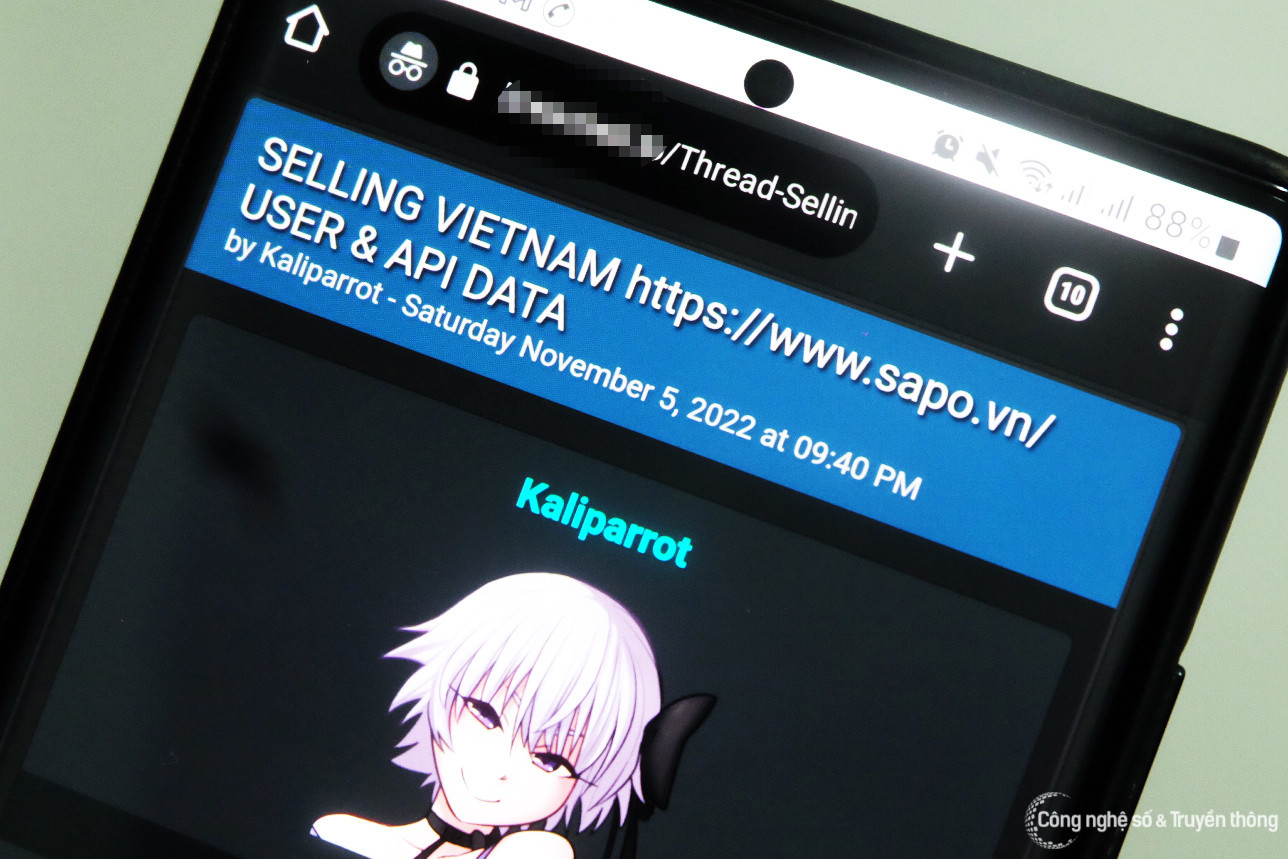 About 16,100 data items thought to belong to Sapo's users are being offered by hackers. Established in 2008, Sapo is a startup specializing in building technological platforms for retail and e-commerce. Sapo provides sale and omni-sale solutions to 150,000 businesses. The information up for sale by hackers includes names, emails, addresses and phone numbers.
A few days later, 119,000 pieces of data thought to belong to a private insurance company in Vietnam also appeared.
Since early November, there have been three cases of hackers offering information of users, businesses and organizations on the forum.
In these cases, hackers use an anonymous account to offer to sell data. They show part of the data and show how buyers can contact them through emails or Telegram accounts to get price quotations and conduct transactions.
Leaking and trading of personal information is not new in Vietnam. The Ministry of Information and Communications (MIC) has asked the Ministry of Public Security (MPS) to draft and submit to the government a decree on personal data protection. 
In the future, a law on protecting personal data is needed.
MIC has compiled and issued the Information Security Manual on how to protect personal information and accounts, and has carried out campaigns on how to remove malware, and eliminate the risks of malware that tries to steal information. 
MIC has put into operation a network trust ecosystem (tinnhiemmang.vn) to assess and name websites that need information security.
If people discover leaks of personal information, they can report to MIC at khonggianmang.vn.
During a Q&A session at the ongoing National Assembly session, Minister Nguyen Manh Hung said that ASEAN countries have laws on personal information protection, and Vietnam would issue a decree soon before discussing the law covering this issue.
Trong Dat