While organizations can take plenty of steps to ensure employees are well-equipped to work remotely in a secure manner, threat actors of all stripes are already taking advantage of the COVID19/coronavirus situation. Never ones to miss an opportunity, attackers are ramping up operations to spread malware via Covid19-themed emails, apps, websites and social media. Here's a breakdown of potential threat vectors and techniques threat actors are using to attack organizations.
How attackers exploit the COVID-19 crisis
1. Phishing emails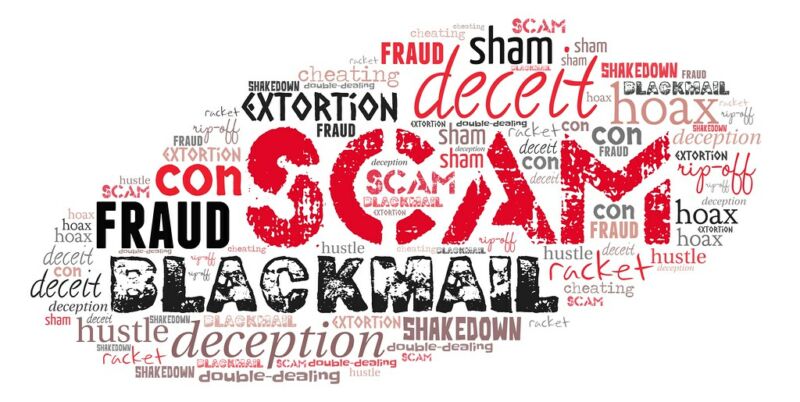 Email is and will continue to be the largest threat vector for people and organizations. Cybercriminals have long used world events in phishing campaigns to up their hit rate, and coronavirus is no exception.
The NCSC and the World Health Organization (WHO), among others, have made public warnings about fraudulent emails purporting to be from official bodies. Various phishing emails claiming to be from the Centers for Disease Control and Prevention (CDC) have been circulating.
BAE Systems reports that threat actors sending out COVID-19-themed emails include the Indian Government-targeting Transparent Tribe (also known as APT36), Russia-linked Sandworm/OlympicDestroyer and Gamaredon groups, and the Chinese-affiliated groups Operation Lagtime and Mustang Panda APTS.
2. Malicious apps
Although Apple has placed limits on COVID19-related apps in its App Store and Google has removed some apps from the Play store, malicious apps can still pose a threat to users. DomainTools uncovered a site that urged users to download an Android app that provides tracking and statistical information about COVID-19, including heatmap visuals. However, the app is actually loaded with an Android-targeting ransomware now known as COVIDLock. The ransom note demands $100 in bitcoin in 48 hours and threatens to erase your contacts, pictures and videos, as well as your phone's memory.
3. Bad Domains
New websites are being quickly spun up to disseminate information relating to the pandemic. However, many of them will also be traps for unsuspecting victims. Recorded Future reports that hundreds of COVID-19-related domains have been registered every day for the last few weeks. Checkpoint suggests COVID-19-related domains are 50% more likely to be malicious than other domains registered in the same period.
4. Insecure endpoints and end users
With large numbers of employees or even the entire businesses working remotely for an extended time, the risks around endpoints and the people that use them increase. Devices that staff use at home could become more vulnerable if employees fail to update their systems regularly.
Working from home for long periods of time may also encourage users to download shadow applications onto devices or flout policies they would normally follow in the office. Less business travel might reduce the chance of employees having security issues at borders, but it only reduces the threat of connecting to insecure WiFi networks or losing devices if they actually stay at home. Those that do go out to work from cafes — and some probably will — might still be susceptible to theft or loss of devices, or man-in-the-middle attacks.
5. Vulnerabilities at vendors and third parties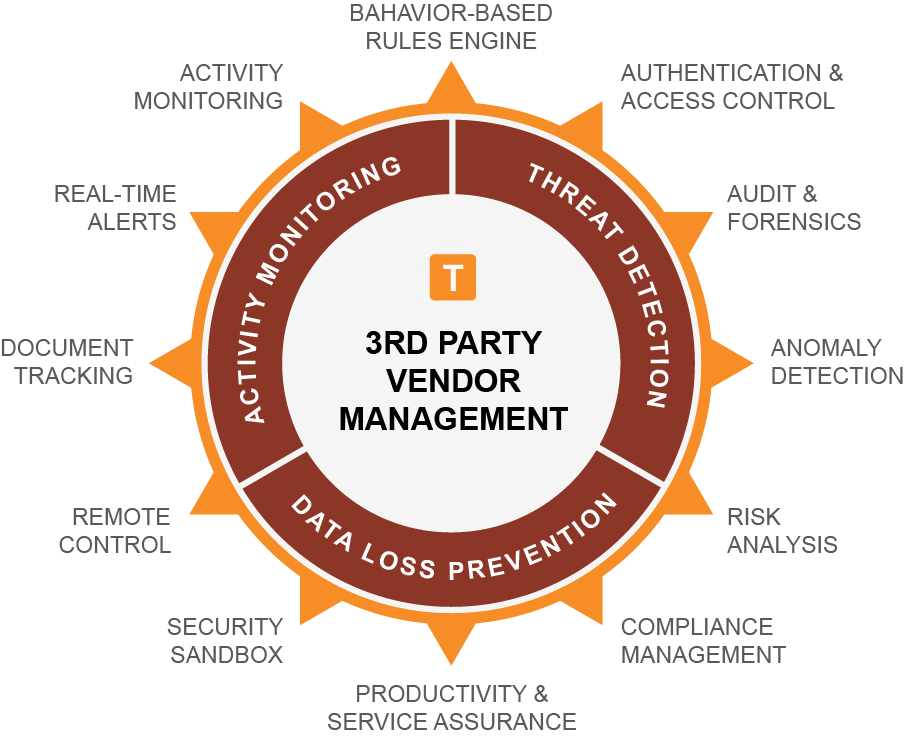 Every partner, customer and service provider in your ecosystem is likely going through all the same issues as your organization. Liaise with critical parts of your third-party ecosystem to ensure they are taking measures to secure their remote workforce.
6. Start your Free 7 Days Trial Secure Remote Access Deployed by Macrosoft Corporation
✓ As the coronavirus COVID-19 outbreak expands, organizations should consider how to prepare in the event that their employees are unable to travel to work. With State-of-the-Art Secure Remote Access solutions deployed by Macrosoft Corporation, people can work remotely from home and access their office computer from another computer, tablet or mobile device via a secure connection. Start your Free 7 Days trial now!
✓ Access all your business applications and data anywhere, anytime, from any device!
✓ Macrosoft Corporation has been in business since 2006, providing consulting services to small to large businesses, government and private sector as well as to the private individuals
✓ Let Macrosoft Set Up Remote Computer Access Now for your organization. Be Ready to Roll it Out Quickly if You Need It
7. SECURITY IS OUR PRIORITY!
✓ Over 50,000 businesses and 20 million end users around the world, including large banks, law enforcement, government agencies, local governments, and government contractors securely use this Secure Remote Business Access Solution.
7-day trial. No credit cards or commitments are required to start your trial. The free trial gives you full access to the Pro version of the Secure Remote Business Access Solutions deployed by Macrosoft Corporation.
A High Performance Remote Desktop Solution:
✓ Now all types of business professionals can enjoy a truly interactive and intuitive experience with Macrosoft's deployed superior remote application and desktop access.
✓ Use your existing applications on a mobile device without retraining or re-engineering applications.
✓ The Remote Access Solutions provided by Macrosoft are capable of delivering 3D graphics, HD video, and other apps that were previously impossible to use on tablets.
SECURE REMOTE BUSINESS ACCESS KEY FEATURES
HIGH PERFORMANCE
Secure Remote Business Access uses the same high-performance engine that powers award-winning consumer products used by millions. Enjoy HD quality, sound, and fast connections.
ACCESS FROM ANY DEVICE
Get unattended remote access to your Windows, Mac, and Linux* computers from Windows, Mac, iOS, Android, and Chrome browser/Chromebook. Just install the free Splashtop Business app on all the devices you want to remote from.
EASY DEPLOYMENT
Macrosoft Corporation will help you easily migrate from LogMeIn and other remote solutions! You $ave!
ROBUST SECURITY
All remote sessions are protected by security features including TLS and 256-bit AES encryption, device authentication, two-step verification, and multiple 2nd-level password options. All connections, file transfers, and management events are logged. The solution meets SOC 2, GDPR, and HIPAA standards compliance.
FILE TRANSFER
Easily transfer files between computers. You can drag-and-drop files between computers and you can also transfer files without starting a remote session!
REMOTE PRINT
Select the file you need from your remote computer and print it on your local printer instantly. No need to transfer files or fax printed documents.
BUSINESS ACCESS PRO – EXCLUSIVE FEATURES
MULTI-TO-MULTI MONITOR PROView multiple remote screens from multi-monitor systems at the same time, including multi-to-one and multi-to-multi.
USER MANAGEMENT PROEnable your entire team to use remote access. Invite users and set their roles and access permissions. Allow access to specific computers.
CHAT PROChat with the user at the remote computer while in a session or outside a session.
SHARE MY DESKTOP PROBroadcast your Windows desktop in view-only mode via a simple web link that can be viewed in almost any web browser. No app download or plug-in required.
REMOTE REBOOT PROReboot the remote computer from your app or web console. Choose Normal or Safe Mode reboot.
REMOTE WAKE PRORemotely wake up your computer. Target computer must support Wake-on-LAN and be connected via LAN cable. And another computer on the same network must be powered on.
SESSION RECORDING PRORecord remote access sessions. Use the Screen Recording button in your remote access window to start and stop recording. All recordings are saved to your local computer.
TWO USERS INTO ONE COMPUTER PROTwo members of a team can remotely access a computer at the same time. Requires 2 user licenses.

Key Features and Benefits:
✓ Broad Device Support – Remote into your Mac or Windows computer from any Mac, Windows, iOS, Android, or Chromebook device.
✓ Easy to use – Intuitive gestures and menu interface delivers a native application experience including support for multiple displays.
✓ High Performance – Patent pending streaming technology – including 3D graphics, HD video and synchronized audio – delivers an engaging user experience.
✓ Connect from anywhere – Intelligent optimization techniques provide reliable connections even when connected over lower bandwidth 3G and 4G connections.
✓ Secure connections – With support for SSL/AES 256 bit encryption you can be assured that your sessions are safe.
✓ Increase user productivity – Customizable shortcuts allow easy access to application features using transparent overlays.
✓ Whiteboard allows users to annotate over content.
✓ File transfer and remote print features make work easier for users.
Who Benefits?
✓ Business owners – ensure company data is protected while keeping mobile employees productive.
✓ Field/sales reps – access the company's internal systems or view the latest sales presentations and training materials.
✓ Managers – ensure teams remain productive when away from their desks.
✓ Professionals who need to view or transfer files on company computers without VPN access, in industries including: accounting, banking, dental, energy, insurance, legal, medical, research, retail, and science.
Secure Remote Access Features by edition Solo/Pro:
✓ For individual users (limit one user per account)
✓ For individuals and teams with multiple users
✓ Remotely access up to this number of computers – 2/10
✓ Stackable licenses (e.g. purchase 2 subscriptions for 2/2000 users and access up to 2/20,000 computers)
✓ Remotely access computers and servers running Windows XP/7/8/10, Windows Server 2003, 2008, 2012, 2016, 2019, and macOS 10.7+
✓ Remote from Windows, Mac, iOS, Android, and Chromebook
✓ Fast remote access with HD quality
✓ Audio
✓ Logging of connections, file transfers and management activity
✓ Web console for computer and account management
✓ Computer grouping
✓ 256-bit AES encryption
✓ View computer status, inactive time etc
✓ Two-step verification
✓ Device authentication
✓ Lock the remote screen
✓ Blank the remote screen
✓ Option to require Windows or Mac password
✓ File transfer
✓ Remote print
✓ View one remote monitor at a time, switch between monitors
✓ Apps and web console available in English, French, German, Spanish, Italian, Portuguese, Japanese, and Simplified Chinese
✓ View multiple remote monitors at the same time (multi-to-one, multi-to-multi)
✓ Assign computer access by user in multi-user teams
✓ Chat (in-session and outside session)
✓ Share My Desktop (share Windows desktop via a web link)
✓ Remote wake (Wake on LAN)
✓ Remote reboot
✓ Two team members can remote into one machine from their separate accounts
✓ Whiteboard – annotate the remote computer screen from iPad and Android tablet
✓ Custom shortcuts and gamepad on iPad
✓ Priority technical support
✓ Price per year (per user) $60/$99
Call/Text 951.850.8288 to Schedule your appointment now!